Serving the Wilmington & Cape Fear region for over 30 years.
We build for a lifetime.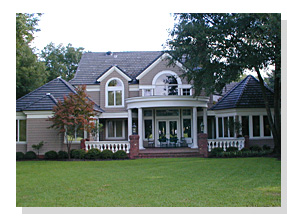 We only allow the Blue Chip Builders name to be associated with the kind of quality construction you will be proud to own. Our main focus is based on a quality job that is done right the first time building our reputation on long-lasting, quality construction. Our staff shares the same Blue Chip Builders vision of quality and applies that ethic to every job. When we commit to a customer, we become a partner in the care of their home for years to come.
Blue Chip Builders is an unlimited residential and commercial general contractor. While we build custom homes and manage complete renovations, we are primarily a renovation contractor. Our base for over 30 plus years has been solving complex problems bringing the undesirable misfortune from the ruins of defects and product failures to a place you can call home. We listen carefully to the needs of our clients and provide centralized, coordinated management experience working with only the best tradesmen the local area has to offer.
For more information on how we will work with you to build your custom home or building, please give us a call 910-395-5799 or email us at [email protected]